Welcome to Teswaine Technologies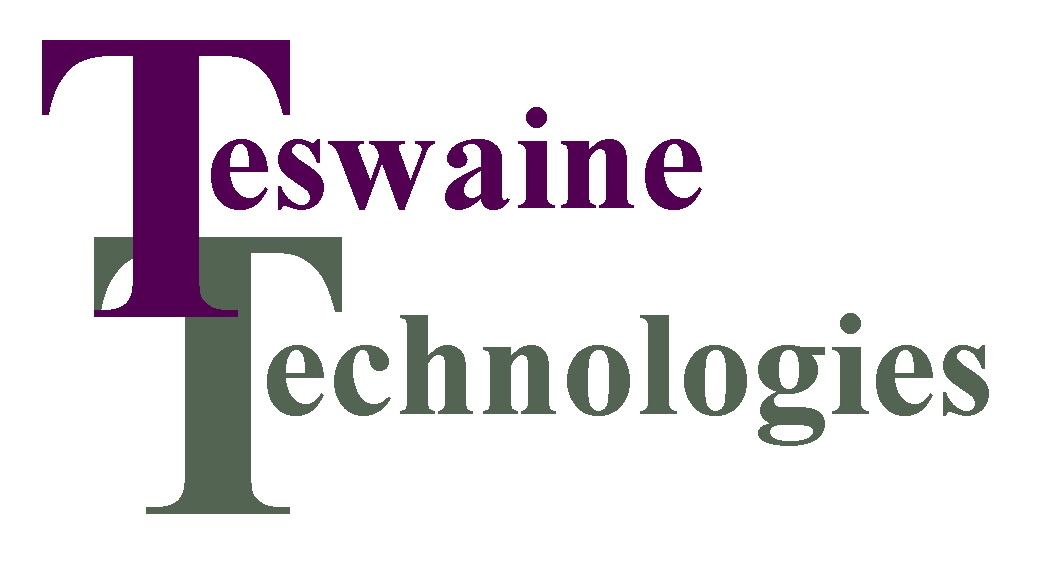 Teswaine Technologies brings together design professionals, enterprise level solution developers and seasoned project managers to deliver seamless, vendor independent solutions to a host of blue chip, global corporations.
We specialize in a number of technology disciplines, including facilities IT Space Planning and the design of Information Transport Systems (ITS) and Data Centers. We develop and write Technical Specifications.
Our services include IT Construction Administration and Project Management.
Whether new construction, or renovation, large project or small, we work tirelessly to ensure that our efforts meet and exceed your expectations.

Company Profile
Teswaine Technologies has been providing IT Consulting, Design Engineering and Project Management services to dozens of financial, architectural and engineering firms nationwide.
We employ a support staff of RCDDs, professional IT design engineers and project managers. Our IT consulting service is supported by our staff's average of 30 years in the Information Technology industry.
The Teswaine Technologies staff has successfully sourced and implemented IT projects in more than forty countries, across five continents. Take advantage of our expertise to assist your expansion into the global marketplace, from Europe to Africa, the Middle East, Asia and South America.

Our Mission
From inception to completion, our mission is to provide the highest quality service and support.
The results we offer are proof that providing quality for the right price are not divergent concepts.

Contact Information