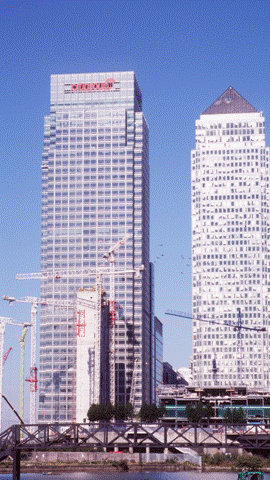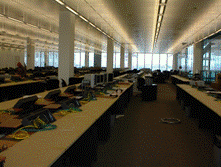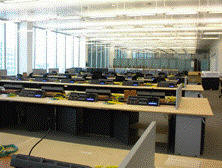 Information Transport Systems
Technology spaces and the low voltage cabling integration and interconnectivity required for the long term support of active components requires the right design, correctly engineered and implemented. Teswaine's experience is significant and our success is well documented. Whether the requirement is the design of the IT infrastructure of high rise, campus or single story facilities, data centers or disaster recovery sites, our commitment is to supply the most cost effective, efficient and reliable engineering solution possible.
Our engineers work with your staff to provide the right design to support your business in today's environment as well as for the future. Our designs follow the Universal Structured Cable Systems© concept, are global standards compliant and are scalable, flexible and allow for change and growth without wholesale disruptions to your infrastructure.
There is no substitute for the real-time experience of proven professionals. Since our expertise includes the design, engineering and implementation of more than 100,000,000 square feet of space and our operational management team only adds to the total, that's a record hard to beat. The history of our clients' success speaks for itself.
Data Center and Facilities Planning

With more than 100 million sq. ft. of facilities design experience and the design and implementation of data centers of 100 sq. ft. to 100,000 sq. ft, we have proven time and again to be in the forefront of the industry. The Distributed Data Center© design was developed and implemented more than ten years prior to to TIA 942. When you review our typical advanced Design, you shall find many similarities to TIA 942, as a number of engineers involved with it's development worked in conjunction with us on our original plan. Teswaine has been a leader in Data Center Designing and we are still improving upon our benchmark model. The value added is the years of experience we bring to the table.

Information Transport Systems

Structured Cabling, fiber and copper

We design seamless and transparent Information Transport System solutions.

Our experience has shown that design is not just about making the system work. Physical layer performance is directly linked to design specification. Care at this stage is vital and means peace of mind when it matter most– when the system is operational.

Teswaine Technologies' experience includes convergence engineering of Information Technology, security technology, specialty systems, building management and wireless technologies and can offer the cost savings typically associated with a value engineered integrated solution.

Peer Review

A number of clients have requested our "peer review" service, where we are called upon to objectively review designs and work provided by others, particularly construction firms that offer IT support as an adjunct to their MEP core business. In each instance, we have offered design modifications that have reduced infrastructure costs as well as enhancing the design.

Connectivity Database

Whether you decide to use two post frames or four post frames, the layout, cable placement and patch cord implementation can impact the ability to move, add and make changes to your system. Maintenance is simple when you have the proper labeling, documentation and an accurate database of your connectivity.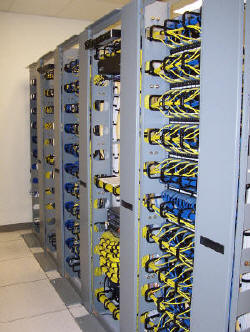 FRONT VIEW - TWO POST FRAMES
Whether patching two post or four post frames, maintenance becomes simple when the implementation is clean and organized